A lot of people have been asking me all about Dominica ever since we found out that we'll be moving there in May,
so here are a few videos, pictures, and info:
DOMINICA

[pronounced

dom-in-EE-ka

] : translated to mean "Sunday", the day on which Christopher Columbus first saw the island. Dominica is also known as the Commonwealth of Dominica, Dominique (in french), Wai'tukubuli ("tall is her body"), and "the nature isle of the Caribbean" but NOT the Dominican Republic.
Unique about Dominica:
Home to the Kalinago Indians, the only remaining Indian population of the Caribbean; One of the filming locations for the Pirates of the Caribbean movies; One of the only untouched islands of the Caribbean; Home to the UNESCO World Heritage site of Morne Trois Pitons National Park .
Called the "Nature Island," Dominica is certainly that and much more. It's literally covered with thick green jungle, punctuated by sharp-edged volcanic peaks, mountains, lakes, rivers, hot springs and waterfalls and a wide variety of green vegetation and wildlife. It's a popular cruise ship destination and a magnet for hikers and nature enthusiasts. The offshore reefs attract divers from around the world.
Agriculture is the major industry here followed closely by tourism. Travelers fortunate to visit this Eden will tell you that Dominica is a true paradise; wonderfully preserved for all to see.
It is the youngest island in the
Lesser Antilles
, still being formed by geothermal-volcanic activity, as evidenced by the world's second-largest
boiling lake
. The island features lush mountainous rainforests, home of many rare plant, animal, and bird species. There are
xeric
areas in some of the western coastal regions, but heavy rainfall can be expected inland.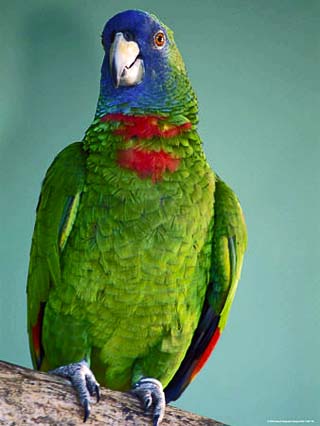 The
Sisserou Parrot
(also known as the Imperial Amazon), the island's national bird, is featured on the national flag.
Location: In the Caribbean between the French islands of Martinique and Guadeloupe. This area is also referred to as the Windward Islands, the Lesser Antilles, and the West Indies. Ross University is located on the north west side of the island in Portsmouth, alongside the Caribbean Sea.
Population : Approximately 70,000
Size: 29 miles long, 16 miles wide
Time Zone: Atlantic Standard (no daylight savings time...

YESSSSS

)
Language: English primarily, French creole (patois) is also spoken. This is a really interesting pidgeon-type of french language. If Eliza Doolittle was French, this is what she'd speak :)
Here's a link
Government: Independent since November 3rd, 1978. Parliamentary democracy in place. The current Prime Minister is Roosevelt Skerrit who was first elected in 2004.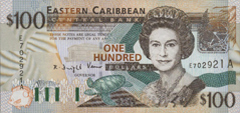 Unit of Currency:

Eastern Caribbean Dollar

(abbrev. EC, ECD, or XCD) ; One US Dollar = 2.67 EC ; VAT (value added tax) applied most places.
Electricity: 220 volts (110 is in use at Ross University and in some apartments)
Climate/Terrain: Tropical, hot and humid; Hurricane/heavy rain season June-November; Volcanic, mountainous island. Nine of the Caribbean's sixteen active volcanoes are located on the island of Dominica.
Here are some fun promotional videos of Dominica...
You may hear Dominicans refer to what they call their "ground provisions". This refers to their staple crops-dasheen, plantain, breadfruit etc. The national dish of Dominica is called "Mountain Chicken" (aka frog legs) which is scarce now because of a ban on hunting of the frog for environmental reasons. Dominicans also enjoy the national dish of Jamaica, ackee (fruit) and salt fish (codfish). The local diet in general is pretty carb heavy-lots of beans, rice, pasta, and starchy vegetables. For your protein you have the choice of chicken, chicken, and more chicken. If you want fresh fish, you can find it at the Portsmouth market or on the main road headed to Portsmouth. When the local fishermen arrive with the daily catch they will blow the conch shell. They tend to have tuna, red snapper, blue marlin and miscellaneous I have no idea what that fish is. They sell the fish whole for about 7-8 EC per pound, un-gutted
. I'm most excited about the fresh fruits and vegetables growing all over the island. Avocado, green fig, mango, mangosteen, guava, banana, plantain, papaya, orange, lime, lemon, coconut, christophine, eggplant, cabbage, peppers, sapodilla, sweetsop, soursop, dasheen, cocoa, coffee, pineapple, sugarcane, watermelon, carambola, bajan cherries, custard apple, barbadine, and a ton more. There is a law against begging on the island, but there is really no need since one could survive on what grows wild there.