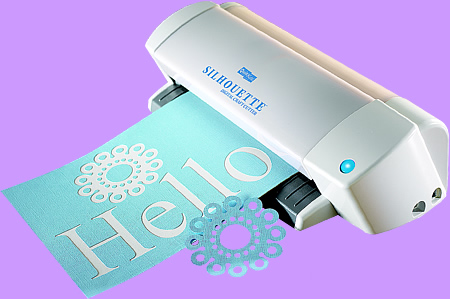 Hello bloggers :o) I regret to inform you of this giveaway because I dont want more competition to win this great prize... but here goes:
Vanilla Joy is giving away a silhouette digital craft cutter- great for scrapbooking, card making and yes, it even cuts vinyl lettering (this is why I want it)
The ONLY reason I'm telling you all about it is to get more points toward my entry. so DONT enter the contest and make my chances slimmer. LOL I know that by saying that you'll all rush and enter this great contest. Oh well, I guess I ought to spread holiday cheer, right? Go crazy. Merry Christmas.