Real quick I have to post this in 2 minutes before it's tomorrow! The garden videos take a few hours each to upload, so it's gonna be a couple days before Gardening with Mittleider part II is posted since I have to upload them at night when we don't need the computer (yes, I know it shouldn't take this long- we are trying to get this problem fixed, but until then we wait). SHOOT, it's tomorrow! Darn midnight- I stay up too late! And I'm sick and losing my voice on top of it! We had the Downeys over for FHE tonight and played us some guitar hero world tour afterward- I sang one song and sounded like a dying frog. Hooray for drums!
ANYWHO, I wanted to show y'all some bow holders I made for my friend Cassi- they turned out so cute! The letters are for her daughters- Anndi, Hadley, and Kamryn and her bathroom is decorated in red yellow and orange, so this is what I came up with. They remind me of Cassi cause they're so spunky :o) Aren't they adorable!?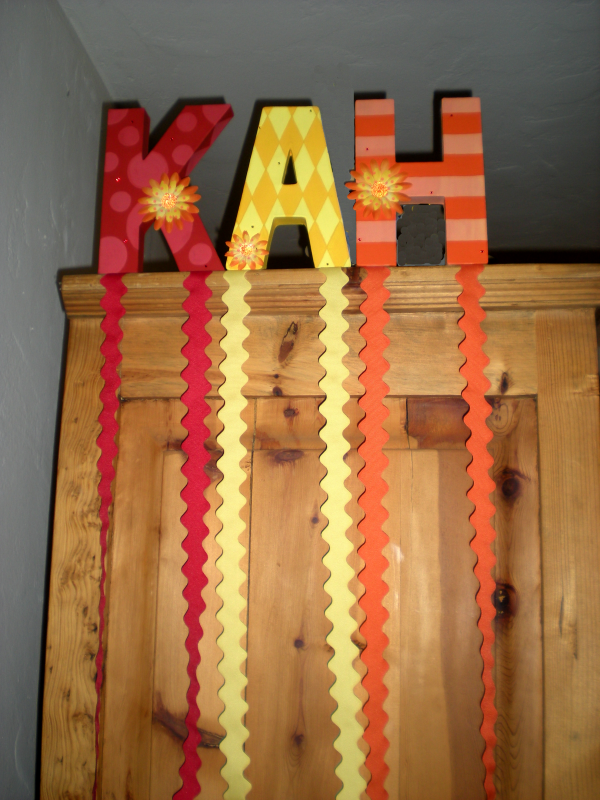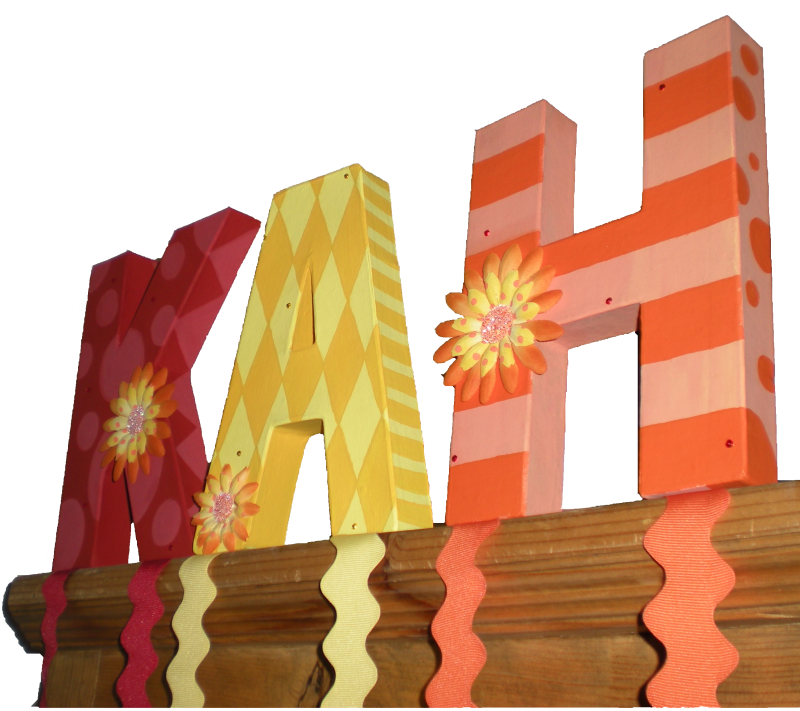 You just hang them on your wall and clip hair bows and clips on the ribbon that hangs down. This is not a new idea, but I like how they turned out. And no, this is not scrapbook paper decoupaged on, it's paint. It would've been easier with paper, probably, but I wanted that clean look. Whelp, it was nice chatting, I better set more videos to upload and go to bed. Sayonara!